re:SOURCE
your online source for everything home + style!
Click on a category name to access all listings in that category.

Appliances || Dyson Canada || Electronics ||

• manufacturing

Dyson DC26 Turbinehead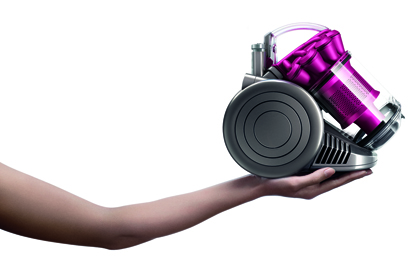 Dyson DC26 Turbinehead

416.849.5821
1.877.397.6622
200 Adelaide Street West, Suite 100
service@dysoncanada.ca
Toronto, ON M5H 1W7
dysoncanada.ca
Locate on map



Dyson DC26 Turbinehead is an ultra-compact Dyson City™ canister vacuum cleaner with an air-driven turbine head and conductive carbon fibre brush bar. Works like a full size Dyson vacuum cleaner. Ideal for hard floors and short pile carpets.

DC26 Turbinehead features

Root Cyclone™ technology Patented technology that doesn't lose suction power as you vacuum.
Turbine head Conductive carbon fibre brush bar. Air-driven turbine – ideal for hard floors and short pile carpets.
Ultra-lightweight and compact Smaller and lighter, with no compromise in performance.
Certified asthma and allergy friendly™ The DC26 Turbinehead is certified asthma & allergy friendly™ by the Asthma Society of Canada.
HEPA filter For cleaner expelled air.

Hygienic and quick to empty Just push the button to release the dirt.