The Home + Style Studio Tour is pleased to showcase Benjamin Moore premium paint and colour trends at this year's 19th Anniversary celebration event!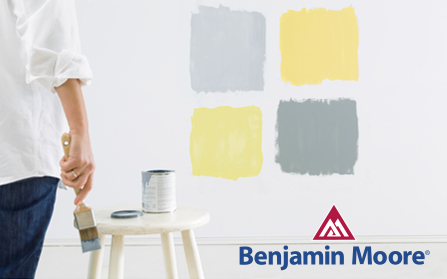 TRANSFORM YOUR SPACE WITH COLOUR!
Some people are drawn to bold, dramatic colours and others to calm, quiet and relaxed ones – and, of course, there are many of us in between. Speak to anyone who has experienced the transformational effect of colour and you will know that it is time to give it a try! benjaminmoore.ca
Find a Benjamin Moore dealer near you.