re:SOURCE
your online source for everything home + style!
Category: Marketing

• by appointment only
• consultancy
• open to the public

DATA Communications Management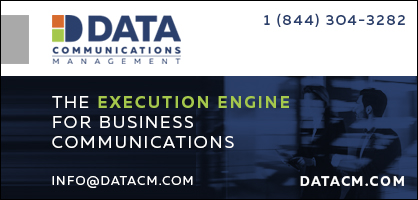 DATA Communications Management

-
1.844.304-3282
9195 Torbram Road
info@datacm.com
Brampton, ON L6S 6H2
datacm.com
Locate on map



DATA Communications Management – the execution engine for business communications.

We are experts at planning and driving the execution of business communications. We help marketers and agencies unify and execute campaigns across multiple channels, and help operations teams streamline and automate the document and communication management process. And we're technology-agnostic, so you'll always be getting the right advice for you and your company – just what you'd expect from a partner.