re:SOURCE
your online source for everything home + style!
Click on a category name to access all listings in that category.

Vehicles ||

• manufacturing

Katzkin Leather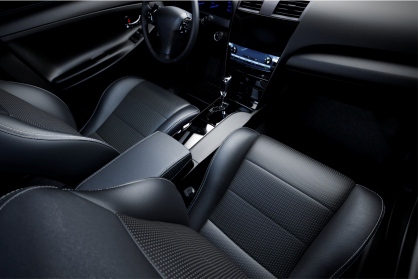 Katzkin Leather

-
1.888.528.9546
6868 Acco Street
contact@katzkin.com
Montebello CA, --- 90640
katzkin.com
Locate on map

Katzkin Leather, Inc. is a privately held company which designs, manufactures, and distributes custom leather interiors for virtually any vehicle on the road today. As the leader in the industry, we are constantly expanding our offering of leather interiors for over 3,000 vehicle applications. We have outfitted almost two million vehicles since 1986.

OUR HISTORY
Katzkin was founded in 1983 by Mitchell Katz and his sister Lesley, as a leather goods manufacturing company. In 1986, the company manufactured its first custom automotive leather interior for the Honda Accord.

OUR BRAND
Katzkin is the leader in custom automotive leather, allowing consumers to choose a premium-quality, tailor-made interior to express their personal style through their vehicle.