re:SOURCE
your online source for everything home + style!
Click on a category name to access all listings in that category.

Decor || Door Hardware ||

• manufacturing

Emtek Products Inc.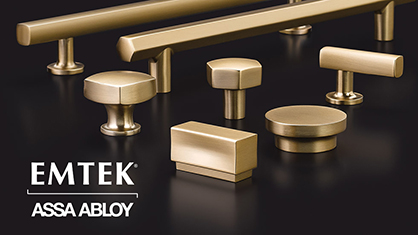 Emtek Products Inc.

626.961.0413
800.356.2741
-
support@emtek.com
, ---
emtek.com
Locate on map



DOOR HARDWARE | PRODUCTS AND SERVICES

Emtek is dedicated to helping bring your personal style to life. Door hardware is more than a way to open, close, and secure a space. To us, it is an integral part of a room's design theme. Each order is custom assembled in our Southern California facility. There is no predetermined combination of knobs, levers, rosettes and finishes; we let you mix and match according to your own taste. Door hardware should make a statement, your statement.