re:SOURCE
your online source for everything home + style!
Click on a category name to access all listings in that category.


• retail
• commercial
• open to the public

Giant Carpet and Flooring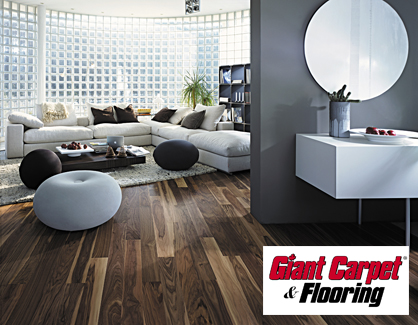 Giant Carpet and Flooring

416.636.6464
1.800.268.5132
47 Gurney Crescent
info@giantcarpet.com
Toronto, ON M6B 1S9
GiantCarpet.com
Locate on map

Don't think of your floors last–do a little Floorward thinking When it comes to decorating, people still think of their floors last, but what you do with them can change the way everything in a room looks and feels. What effects do you want to create? Today all you need are the right design ideas, installation expertise and the largest selection at the best prices. That is where Giant Carpet & Flooring comes in–it's where you will find the most exceptional flooring available in today's trends. Carpets in beautiful shades, patterns and textures including a line of environmentally friendly flooring with a revolutionary type 6 nylon that can be recycled over and over again. Gorgeous area rugs, exotic hardwoods–naturally beautiful. The most innovative laminates, ceramic, porcelain & stone tiles with European flare and inspirational vinyl, all designed to create a warm feeling in any décor. Giant Carpet & Flooring provides flooring solutions combined with a professional staff to help choose the right floor for your budget at all 12 showrooms. Check GiantCarpet.com for showroom locations and the latest in flooring fashion. You can also find information about our complimentary shop at home service – call 1-800-268-5132.