re:SOURCE
your online source for everything home + style!
Click on a category name to access all listings in that category.


• Manufacturing

Flora Manufacturing & Distributing Ltd.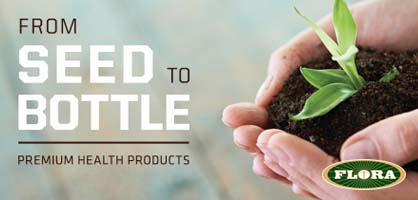 Flora Manufacturing & Distributing Ltd.

604.436.6000
1.800.794.9791
7400 Fraser Park Drive
info@florahealth.com
Burnaby, BC V5J 5B9
www.florahealth.com
Locate on map

At Flora, we have been manufacturing and distributing premium natural health products since the 1960's, but our roots stretch back to Germany in the early 1900's, where Dr. Otto Greither, grandfather of the current owner Thomas Greither, dedicated his life to the discovery, production and distribution of natural health care products. We have preserved his original dedication to perfect European herbal remedies that ensure maximum purity, quality and potency with a holistic approach to health and to provide quality, pure, organic products wherever possible. Flora is still family-owned and operates out of Head Offices in Burnaby, BC and Lynden, WA and distributes to over 30 countries world-wide.