re:SOURCE
your online source for everything home + style!
Click on a category name to access all listings in that category.

Appliances || Dyson Canada || Electronics ||

• manufacturing

Dyson DC35 Multi floor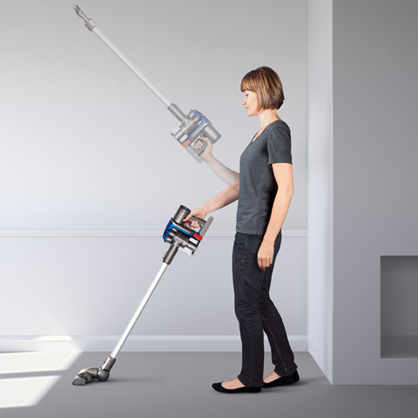 Dyson DC35 Multi floor

416.849.5821
1.877.397.6622
200 Adelaide Street West, Suite 100
service@dysoncanada.ca
Toronto, ON M5H 1W7
dyson.com
Locate on map



Dyson Digital Slim
The most powerful cordless vacuum. Powered by Dyson digital motor.

Dyson digital motor At the heart of the machine is the Dyson digital motor. It spins up to 3 times faster than conventional motors, and creates the most power-efficient cordless vacuum cleaner.

No loss of suction Unlike conventional cordless vacuums, Dyson Digital Slim uses Root Cyclone™ technology. It generates powerful centrifugal forces spin dust and dirt out of the air and straight into the bin.

Versatile design The Dyson Digital Slim vacuum cleaner has a detachable long-reach wand to clean up high, down low and into awkward gaps. It has a motorized floor tool for hard floors and carpet. Detach the wand to use it as a handheld vacuum for spot cleaning, upholstery and inside the car.

Convenient to use and store DC35 Multi Floor clicks into the docking station for convenient storage. The lithium-ion battery can be charged either from the docking station or through an independent charger away from the vacuum. The dock also stores the tools that come with the machine.