re:SOURCE
your online source for everything home + style!
Click on a category name to access all listings in that category.


• commercial retail
• manufacturing
• open to the public

EQ3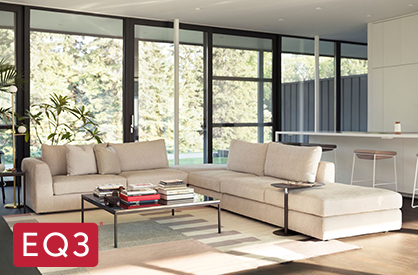 70 Lexington Park
Winnipeg, MB R2G 4H2
eq3.com
Locate on map

Founded in 2001, EQ3 is a Canadian-based retailer and manufacturer committed to quality craftsmanship. EQ3 champions original design, domestic manufacturing and promotes a Canadian perspective on home furnishings within a modern environment. EQ3 offers simple, clean, functional furnishings, and home accents for every room. Alongside the EQ3 line, EQ3 also offers EQ3+, a designer line featuring iconic brands like Herman Miller, Marimekko, and more. EQ3 has 12 retail locations across Canada, two in the U.S., a large-scale wholesale presence, e-commerce in Canada and the United States as well as studios and stores around the world.

Find an EQ3 store near you.