re:SOURCE
your online source for everything home + style!
Click on a category name to access all listings in that category.


• manufacturing

MTD Products Ltd.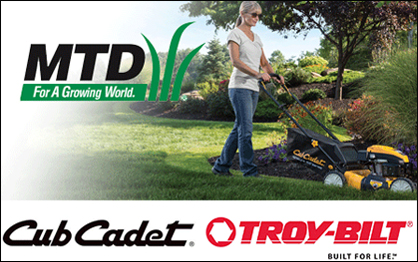 MTD Products Ltd.

519.579.5500
1.800.668.1238
97 Kent Ave., P.O. Box 1386
Kitchener, ON N2G 4J1
mtdproducts.ca
Locate on map

Global leaders in outdoor power equipment, MTD builds quality, dependability and value into products for a growing world. Since 1958 when the first lawn mower rolled off the line, MTD has been designing easy-to-use outdoor power equipment and building a reputation for quality and dependability second to none. Today, a whole family of brands including Troy-Bilt and Cub Cadet offer award-winning solutions to residential and commercial customers around the world.