re:SOURCE
your online source for everything home + style!
Click on a category name to access all listings in that category.


• by appointment only

Lathwell Productions Inc.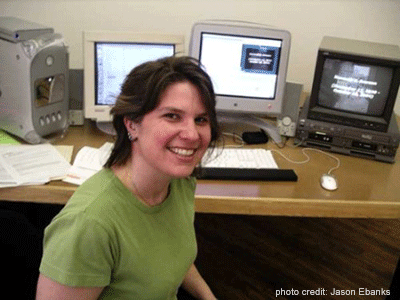 | | |
| --- | --- |
| Lathwell Productions Inc. | 647-201-9921 |
19 Callender St
cjl@lathwellproductions.ca
Toronto, ON M6R 2H2
www.lathwellproductions.ca
Locate on map

Lathwell Productions Inc. is a Toronto based interactive media company specialising in all aspects of producing videos for the Internet, TV and DVD.

Our philosophy is to work hard and straight from the heart. Our focus is on the subjects that excite us: food, art & music.

Whether we are presenting Anna Olson's baking tips or examining the connection between hunger and homelessness, we bring passion, creativity, and personal dedication to all of our projects.

We proudly invite you to visit the Home & Style bon appetit page to view Anna Olson's baking tips.

As graduates of the Canadian Film Centre's Habitat Interactive Arts & Entertainment Programme, Lathwell Productions Inc. belongs to an exclusive network of leading edge new media producers.