re:SOURCE
your online source for everything home + style!
Category: Kitchens and Bathrooms

• manufacturing

American Standard Canada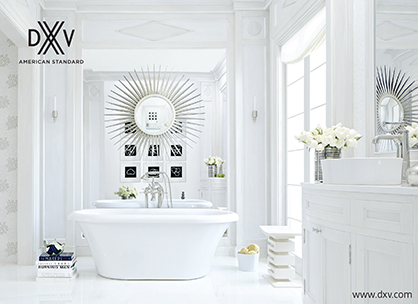 American Standard Canada

905.306.1093
1.800.387-0369
5900 Avebury Road
Mississauga, ON L5R 3M3
americanstandard.ca
Locate on map



DXV by American Standard™ The DXV luxury brand of bathroom and kitchen fixtures is a celebration of our company's legacy over a century and a half. DXV re-imagines design classics from four of the most significant design periods of the past fifteen decades. The result is a palette of elegant, exquisitely handcrafted elements drawn from these most impactful moments in design.