re:SOURCE
your online source for everything home + style!
Category: Interior Decorators

• trade only

CDECA-Canadian Decorators Assoc.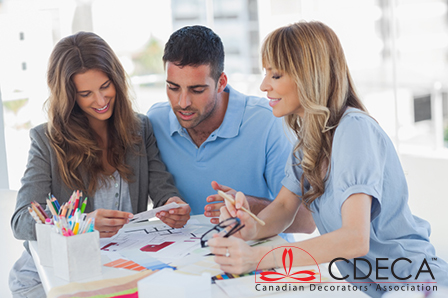 CDECA-Canadian Decorators Assoc.

416.231.6202
1.866.878.2155
10 Morrow Avenue, Suite 202
info@cdeca.com
Toronto, ON M6R 2J1
cdeca.com
Locate on map

The Canadian Decorators' Association (CDECA) is a professional not-for-profit Association representing both Student and Accredited decorators and designers, and Affiliate businesses across Canada. Our goal is to foster the growth of the decorating industry in Canada; provide advocacy respecting policy matters; promote a positive image of the industry through proactive activities and events; and offer value to Members through upgrading of skills and knowledge. CDECA is the most influential Association representing decorators in Canada.