re:SOURCE
your online source for everything home + style!
Category: Health and Wellness

• by appointment only
• open to the public

Elmwood Spa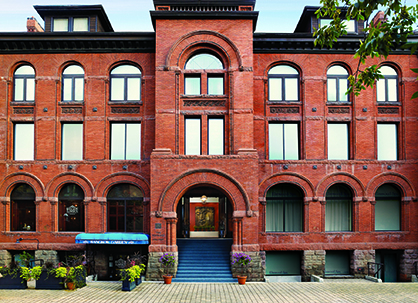 Elmwood Spa

416.977.6751
1.877.284.6348
18 Elm Street
spa@elmwoodspa.com
Toronto, ON M5G 1G7
elmwoodspa.com
Locate on map



Your very own oasis in downtown Toronto.

Elmwood Spa is the urban spa destination in Toronto for women and men who seek stress relief and relaxation in a serene atmosphere. With more space than any other day spa in the region, Elmwood Spa is an ideal place to gather with friends, to celebrate milestones, to reconnect with a loved one or to use as one's own destination for stress relief and self-renewal.

Services Offered

Water Therapies
Registered Massage Therapy
Facials
Body Treatments
Men's Services
Manicures & Pedicures
Water Therapies
Swimming Pool, Whirlpool, Steam Rooms. Arrive early so you can slow down, relax and shed the mantle of the outside world.
2 Restaurants

Add on a 3 course lunch at the Terrace Restaurant for $33, and dine in your cozy spa robe; or complete your evening with authentic Thai Cuisine at Bangkok Garden.

Juice Bar
Enjoy one of our freshly squeezed, vitamin packed juices or smoothies and choose from an assortment of fresh, made-to-order sandwiches and energy bars. Eat in or take it to go.

Private Functions
With two restaurants and four floors of spa services, we can customize to meet the needs of any group.

The magic begins in the contrast between our historic building and its elegant, recently renewed interior. It continues with a warm welcome and attentive service that makes you feel special from the moment you arrive. It culminates with our Signature Services, LI'TYA Healing Rituals exclusive to Elmwood Spa in Canada, and our Siam and Sea Flora treatments designed by our Spa Care Experts™ to bring our guests the best of traditional treatments reinterpreted for modern urban life.

We're your city rescue relaxation destination. We hope to see you soon.