re:SOURCE
your online source for everything home + style!
Click on a category name to access all listings in that category.

2006 Event Participants || Decor || Designers Walk || Interior Designers || Kitchens and Bathrooms ||

• by appointment only
• designer showroom

Sieguzi Interior Designs Inc.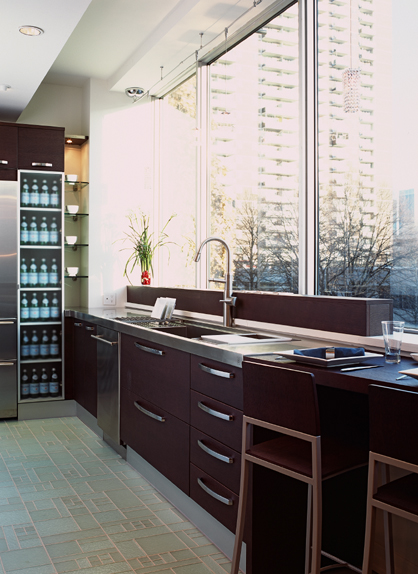 | | |
| --- | --- |
| Sieguzi Interior Designs Inc. | 416.944.9492 |
160 Pears Avenue
info.sieguzi@bellnet.ca
Toronto, ON
Locate on map



Offering a full range of Residential Interior Design Services, specializing in Kitchen & Bath Cabinetry and Millwork Design. Their showroom showcases beautiful vignettes of their Built-in Cabinetry Units. New for 2006: Tecnocucina from Italy, Habersham Kitchen & Bath and John Tribble Custom Sink Bases. Owner, Robin Siegerman has made numerous appearances on HGTV's Kitchens & Bathrooms, This Small Space, Real Renos, Kitchen Equipped and on CityLine.

TALK SHOP WITH THE EXPERTS AT SIEGUZI INTERIOR DESIGNS INC.

Friday October 20 (Trade Day)

1:30 - 2:00
Morgan Cleyn - Richelieu
2006 New & Exciting Kitchen Products for the Ultimate Kitchen!

2:15 - 2:35
Robert Caplan - Caplan's Appliances
Hot New Trends in Cooking Equipment!

2:50 - 3:20
Robin Siegerman - Sieguzi Interior Designs Inc.
How Designers Can Increase Their Profits!

3:35 - 4:30
Refreshments in showroom

Saturday October 21 (Public Day)

[11am – 1pm] and [2pm – 4pm]
DESIGNER ON CALL : Robin Siegerman, CKD, ARIDO

The public is invited to bring photos and drawings of kitchen dilemmas and Robin will pick a few to discuss. She will amaze and entertain you with her design solutions!

[11am - 1pm] and [2pm - 4pm]
Robert Caplan - Caplan's Appliances

Attendees must R.S.V.P. info.sieguzi@bellnet.ca to save a spot due to limited space.

Raffle to win fabulous countertop appliances on both Trade Day and Public Day!

Short walk from St. George subway station or, Avenue Rd. bus stops at the foot of Pears Ave., which is located one block north of Davenport Road.

.

.

.