STORE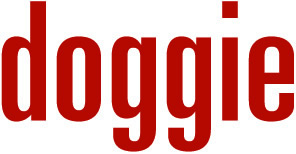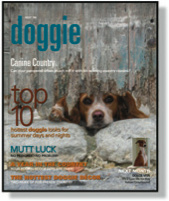 Your custom one-of-a-kind doggie magazine cover featuring your fine furry friend!

They're more than just best friends, they're members of the family — and now your pampered pooch can be a doggie cover model too!

Whether you have a magnificent mutt, a glamorous greyhound, a stupendous spaniel, a well-mannered weimaraner, a chi-chi shih tzu...well you get the idea — they're all stars!

You love your dog — and you'll love your dog on the cover of doggie.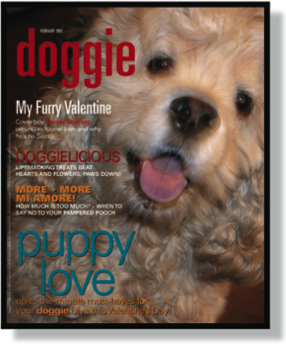 doggieSTYLE

Professionally designed and edited and output in full-colour high-resolution, your 9"x11" format doggie magazine cover is then mounted on solid 3/8"mdf and gloss-laminated in style just like your favourite high-end lifestyle magazines. It's shipped to you in 2-3 weeks, ready to display in your home or office.

Makes a great gift too!

We all know someone who loves loves loves their doggie — so why not surprise them with this unique and personalized gift! All you need is a suitable digital image or photo and you're good to go.

Can't sneak a good shot of Rover?
Treat dog lovers to a gift certificate for a free doggie magazine cover that they can order themselves!
HOW TO ORDER
Submit your completed Order Form by mail with your digital image.
Select payment by credit card or money order. See Order Form for full details.

Price: $149
Plus applicable taxes and S+H